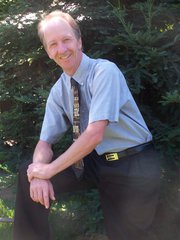 Hello
How goes your business growth? I am working on another set of informative articles to help get your brain juices flowing. My recent one is a guest written primer article on What is Marketing? A bit of food for thought.
What about you? Are you cranking out useful and unique content to help drive traffic to your website? Information in the form of 500-800 word articles is a great way to garner the attention of those searching for what you do. As a matter of fact, there is no other way for Google and other search engines to make your site available to its searchers. After all, people search for information and then if they like what you have to say, will consider purchasing from you. Just the way it is.
Did you know that my Marketing Strategies and Ideas website is in the top 6% of all websites on the planet in terms of traffic? And my Household Budgeting website is in the top 1%. How? Informative articles.
Oh, and my MOS Certification Training is only in the top 11%. Why so low? Yep, no articles. Now, you may be thinking that the top 11% of all websites on the planet is good right? Well, this translates into only 88 visits per month! If your website is not in the top 2 or 3 percent then you are virtually unseen. That is why I am working on that new article series for the marketing site.
How about your website? Do you need some added exposure? Write some unique content in a way to get readers and the search engines attention. If you could use some help in this area, just let me know. I would be happy to get together with you for a no obligation, no cost website assessment. Could open your eyes.
If you find what I give you valuable, pass this on to someone.
Helping you to learn, earn, and serve,


David Kimball
p.s. Why do flamable and inflamable mean the same thing?



Welcome to New Subscribers

You have just upped the game in helping your business become more profitable by starting to receive these business growth tips.
Each time you will receive some business coaching to help you lay a great foundation for years to come.
No, there will never be a cost for this valuable information, even though similar newsletters run about $200 for a yearly subscription.
This is my little way to help you learn, earn, and serve; and, of course, to spread the word about my services ;-). You can "pay it forward" by inviting your fellow business owners to join this newsletter.