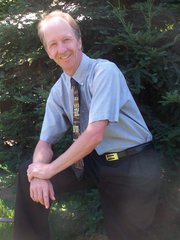 (Please note that all of the links in this newsletter open to a new window.)
Hello again,, my very important marketing strategies and ideas subscriber. I strive to give you the best ways to help your small business thrive with articles, products, and services to help make the complicated simple. How am I doing so far?
-------------------------------------------

Life has been busy for me and you benefit with some great content I have been creating for you. Go check out the Marketing Strategies and Ideas Blog for the latest titles such as:
Social Media Marketing Tutorial
Reduce Business Taxes
Text Message Marketing
Opening a Small Business
How to Get Free Publicity
Be sure to spread the word by clicking the Facebook and Twitter buttons on these pages. I would be very grateful.
I trust that being a member of this VIP list has given you valuable information that you have taken, applied to your business, and have seen great results.
If not, I encourage you to scroll to the bottom and unsubscribe. No use cluttering your inbox with stuff you will not use anyway.
I was talking with some friends the other day at church and we were discussing how application is required when learning something new. And then that was taken further when one said that it is more: Application must move to transformation.
Now think about that one. You can learn how to create uniqueness about what you do in the eyes of your clients or customers, and even apply it by creating a great unique selling proposition (USP). However, if that application does not transform you into integrating that USP statement into every aspect and fiber of who you are as a business, then you are sending prospects to your competitors and leaving a whole boat load of money on the table for someone else to grab.
With that in mind, I have an incredible gift for you today. It is about the best of all marketing strategies for small business It is a link ... a link to some valuable training on how to create your own uniqueness in the minds of your prospects. No, it does to cost anything and yes, on that page you will have a chance to purchase further training on the top. And no, I do not benefit one penny if you do.
My goal is to provide incredible value to you as being part of this Marketing Strategies and Ideas VIP list. And this is another one of those times as I trust so is every other time you find me at your computer give you another of these updates.
So,, please enjoy, take action and transform your business. When you are ready for an eye opening conversation full of questions to help you transform the way you reach out to prospects, please let me know. The first 30 minutes is at no cost.
Here is your link to the training videos and I wish you well
www.psychotactics.com/uniquenessmastery/

Helping you to learn, earn, and serve,



David Kimball
p.s. If you find what I give you valuable, pass this email on to someone. They might even thank you for it.
Welcome to New Subscribers

You have just upped the game in helping your business become more profitable by starting to receive these business growth tips.
Each time you will receive some business coaching to help you lay a great foundation for years to come.
No, there will never be a cost for this valuable information, even though similar newsletters run about $200 for a yearly subscription.
This is my little way to help you learn, earn, and serve; and, of course, to spread the word about my services ;-). You can "pay it forward" by inviting your fellow business owners to join this newsletter.