Guest Writing for
Marketing Strategies and Ideas
Guidelines for Submission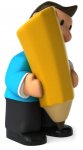 Are you interested in guest writing for Marketing Strategies and Ideas about small business topics? Well, what a coincidence. I would be honored if you would write a guest article for my readers!
I will consider all articles that meet my specific guidelines, as doing so will ensure a LOT more traffic to your article as well as clicks to your website. These guidelines provide a great article writing tutorial to help you write better for your reader as well as the search engines.
In return you will receive up to two clickable links in your bio at the end of the article (your Bio). Marketing Strategies and Ideas is in the top 6.5% of all websites globally:
I am picky about the articles I publish and how they are formatted as my goal is to provide accurate and unique information to my visitors AND garner the attention of the search engines to increase this number.
1. It is extremely important that the proper topic is used. These are keywords that are highly searched for but not many websites are providing the information.

Here are some examples of article topics I am currently looking for:

101 marketing strategies
accounting software for small business
best small business to start
101 small business opportunity
small business taxes
marketing plan template
health insurance for small business

If you have your own topics of interest, please let me know. For your topics, I require them to be picked using Word Tracker, Market Samurai, BrainstormIt! or other similar program.

You may install this free WordTracker FireFox plugin to make this tool more convenient.

2.All submitted articles must be unique -- not published anywhere else on the Internet.

3. The article must somehow relate to helping small businesses.

I do not accept SEO, loans, MLM, government money, or get rich quick type links. These articles will be rejected.

My readers expect expert and honest solutions and are willing to pay for it. However, please do not try to scam them into a "nice and easy payment plan" or any other link bait.

4. 500-800 words in length.

5. Ensure your keyword phrase (see #1 above) is mentioned in these places:

Title, Description, First 90 characters of the body, twice elsewhere in the body, and your bio (which is the article's last paragraph).

These are the places that the search engines look to determine what your article is about and thus able to index and correctly provide it to searchers.

A link back to your site may not be in the body of the article.

6. You may have two links in your bio at the end of the article to your own site. Your bio becomes the last paragraph of the article. No affiliate or redirected links allowed. It is best to have one anchor text link and the other the full website address. In the body of the article you may have a link to an outside resource if necessary, but not one to your own site. Do not get spammy here, nor use affiliate links.

7. All submitted articles are subject to minimal editing for grammar, keywords, spelling, punctuation, etc. I may reject your article for any reason. But if you provide helpful information and examples regarding personal finances, why would I?

8.You agree to link to the article from your own social networking sites such as Delicious, Twitter, Facebook, forums, etc. The more you do, the more exposure and readers your article will receive and higher the link value to your site!

9. Invite your friends to comment right below your article!

10. You will retain full copyright but grant me permission to use it in whatever way I see fit. Yes, I will always leave your name and links intact.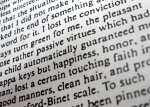 Some of these guest writing guidelines may seem a bit strict, but keeping to them ensures the best chance for the search engines to pick up the article, providing more exposure.
Also, please understand that it takes up to a week or so to get the article up, depending on how many are in the queue at the time.
So, when you are ready to guest write for Marketing Strategies and Ideas, submit your article using the form below and I will be in contact with you soon!

Return from Guest Writing
to Marketing Strategies and Ideas